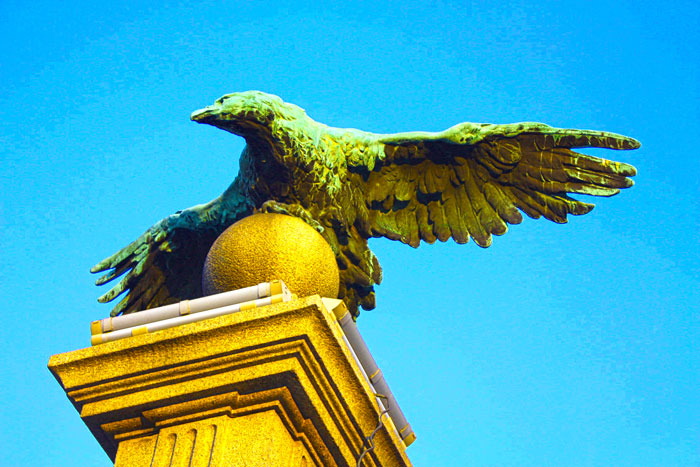 Guided Sofia tour
There are many symbols of Sofia. Even one of the new symbol of Sofia is guided Sofia tour.
The Spectacular Saint Sofia statue is the point of the historical and the cultural appearance of the city.
St Alexander Nevsky Cathedral – The pearl Sofia – Guided Sofia tour
If there is a symbol that stands out the most in Sofia's recent history, it is undoubtedly Memorial Temple 'St. Alexander Nevsky'. The symbol of Sofia, Bulgaria's capital, and the second largest Eastern Orthodox Cathedral on the Balkan Peninsula, covers an area of 3170 sq. metres. It can accommodate up to 5000 people. Architecturally and culturally, the temple is a real pearl in the crown of the capital Sofia.
The National Theatre, built in the style of neoclassicism architecture is one of the prettiest buildings in the city. The theatre was founded in 1904, and its building was completed in 1907.
Russian Tsar
The monument of the Russian Tsar Alexander II who liberated Bulgaria.
The Lions' Bridge or Luvov Most which is decorated with four lion statues.
The Eagles' Bridge or Orlov Most is over the Perlovska River. The statue of bronze eagles is worth seeing.
You can read great information about all the symbols in our web site….
National Museum of History (more information), National Archaeological Museum (more information), Bulgarian National Gallery of Arts (more information), Vitosha Boulevard (more information), St. Kliment Ohridski Sofia University (more information), Slaveikov Square (more information), St. George Rotunda (more information), Russian Church (more information), Borisova Gradina (more information), Vitosha Mountain (more information)
We can extend this list longer but we like to tell you more while you are having your guided Sofia tour with us. See you soon.
We are specialists on doing tailor-made tours like guided Sofia tours. So, please contact us and we will make the dream tour in Turkey for you.
We are also so happy to introduce Turkey; Istanbul & Ephesus tours and to all our visitors to get more about Istanbul please check Istanbul private tours, about Ephesus please check Ephesus guide.